Listeners Inside the USA, UK and Canada - Launch Broadcast Player Below!

Listeners Outside the USA, Canada and the UK - Launch Broadcast Player Below!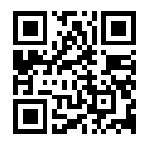 VO Radio - Listen Live 24/7
Internet Voice Over Radio. 24/7 Internet Radio dedicated to the Voice Over Industry. Created by veteran broadcaster, casting director, voice talent and voice over coach of VO101 Anthony Reece.  
Access the LIVE stream and listen to great music, and learn valuable tips, advice, news, events, and more to enhance your voice over career.
Now with over 20 features from leading experts, and voice talent from across the voice over industry. Listen and learn today! Voice Over Radio.
JOIN OUR INTERNET VOICE OVER RADIO LISTENER OPT-IN LIST!