Exciting News! VO Radio now has LIVE shows.
All live shows are Monday's and Wednesday's at 5pm est. 
You can chat live with voice talent, and call-in to ask your questions, and speak with our guest contributors LIVE. 
Give us your thoughts on topics and show times.
Broadcast Features on VO Radio (based on est)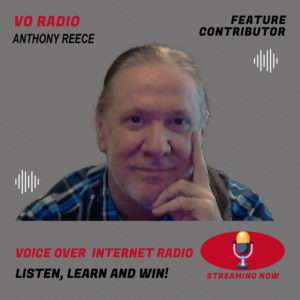 Asked by students and veteran voice talent across the industry. Find answers to useful business related topics with Anthony Reece.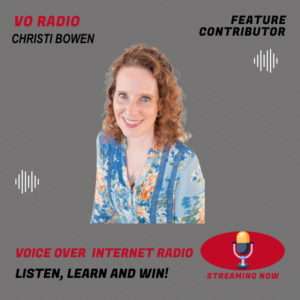 Weekly news and the buzz from around the voice over industry. Keep up to speed with the 3 Star News in VO with Christi Bowen.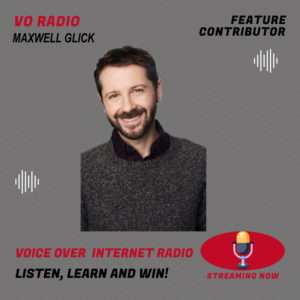 Advice on doing character voices in games, cartoons, animation and more. Uncover cheats on creating unique characters with Maxwell Glick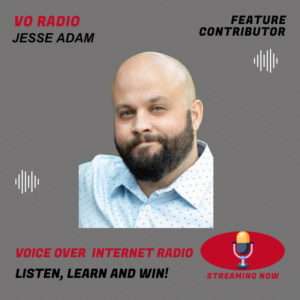 Help for beginners starting a career in voice overs. Learn 'must do's' in order to succeed in voice over and learn the ropes with Jesse Adam.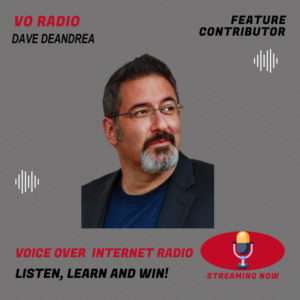 Dave DeAndrea get's up close and personal with some known and unknown voice over experts from within the voice over industry,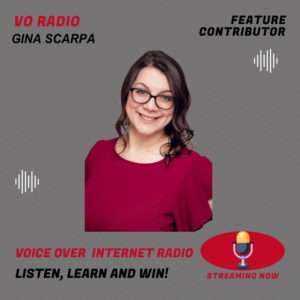 Join two experienced voice over talent heard on countless projects and discover marketing tips with Gina Scarpa and Tom Aglio.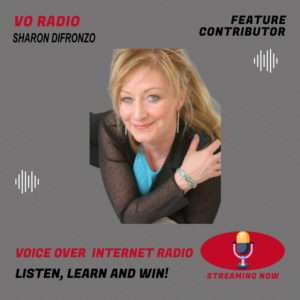 Let's face it. We ALL at some point have that moment as voice actors, where as just wanna scream! Come vent with Sharon DiFronzo.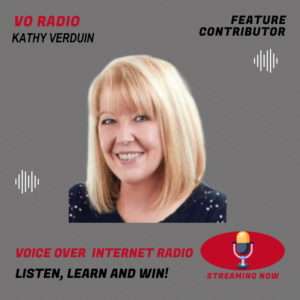 Ever wonder who the narrator is behind the best selling Audiobooks? Meet these artists and learn tips with Kathy Verduin and her guests.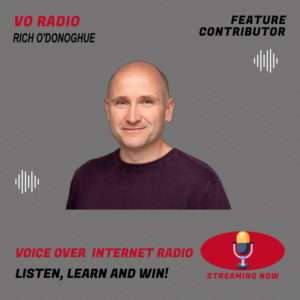 Get just the right prescription for your demos and compete using healthy demos using tips from leading demo producer Rich O'Donoghue.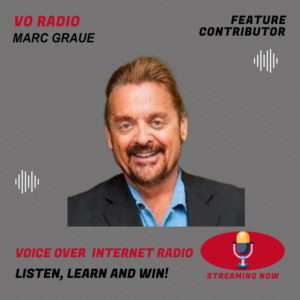 Have a laugh as we poke fun at some of the issues facing us voice talent across the industry. Voice Over Man features the voice of award winning Marc Graue.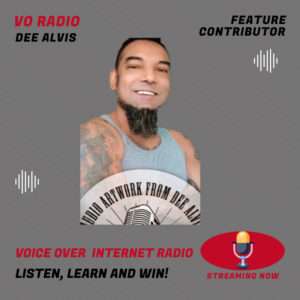 Ever think of the pros and cons of casting sites as a voice over talent? We have too. Join Dee Alvis as he reviews the top voice casting websites across the voice over industry..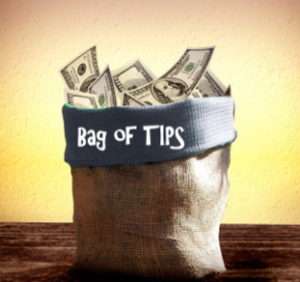 Learn valuable tricks and tips of the trade with various veteran voice talent just like you. From coaches, trainers, and casting directors to talent agents and producers.